Step 1: Add a Goal Check-in
Tap the Goal Check-In banner on your Home page
Note: The screenshots contained in this document were taken on an iPhone and may look slightly different on your mobile device.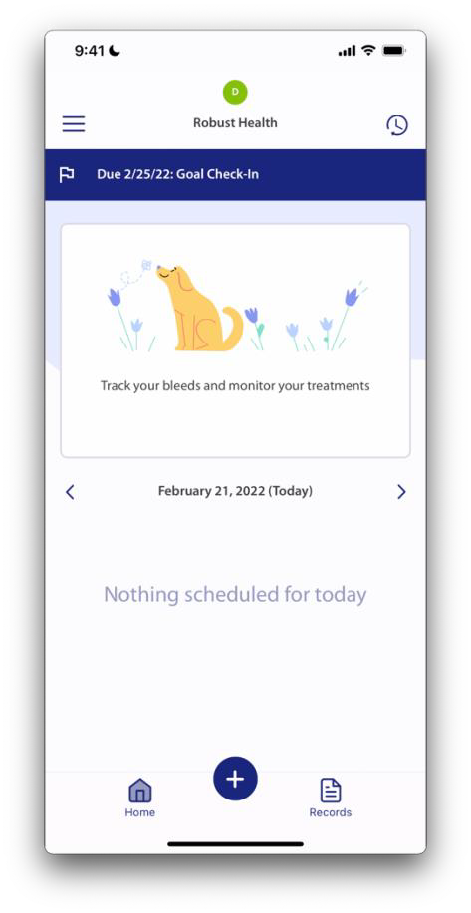 You can also access by going to your user menu and selecting Goals.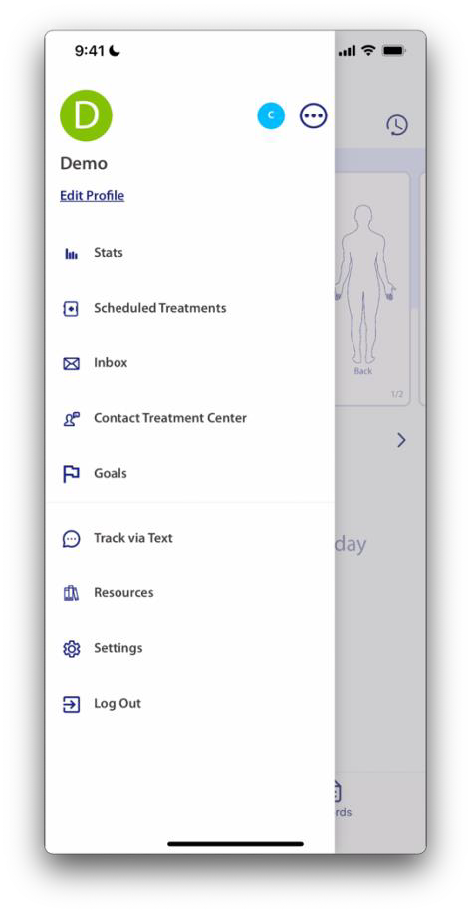 You will see any active goals with the Check-In due date and number of check-ins due. There will be a blue dot next to any Check-Ins that are due.
Tap on the Goal that you would like to begin a Check-In.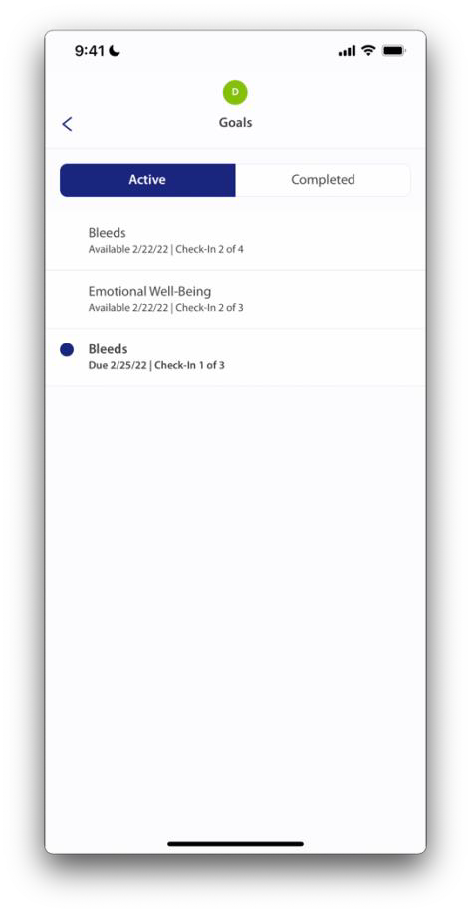 Step 3: Complete the Check-in
Tap on the Check-in that needs to be completed or tap Begin Next Check-In.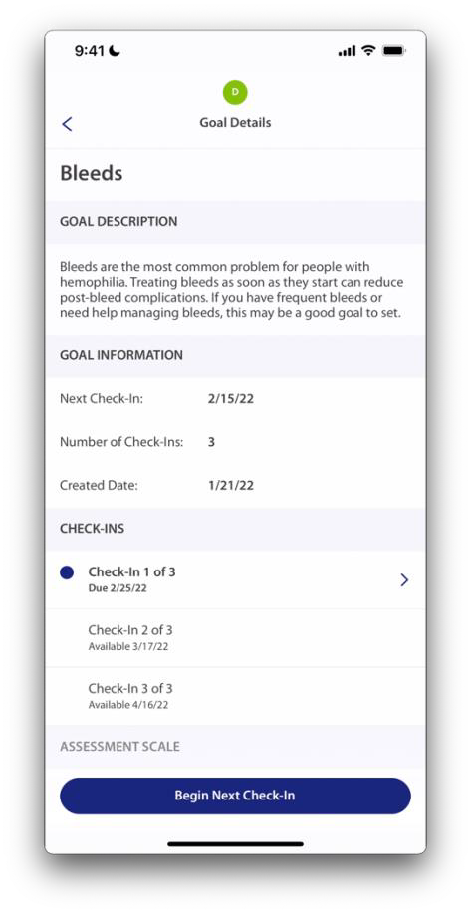 Tap the attainment level that best fits your progress toward the defined goal.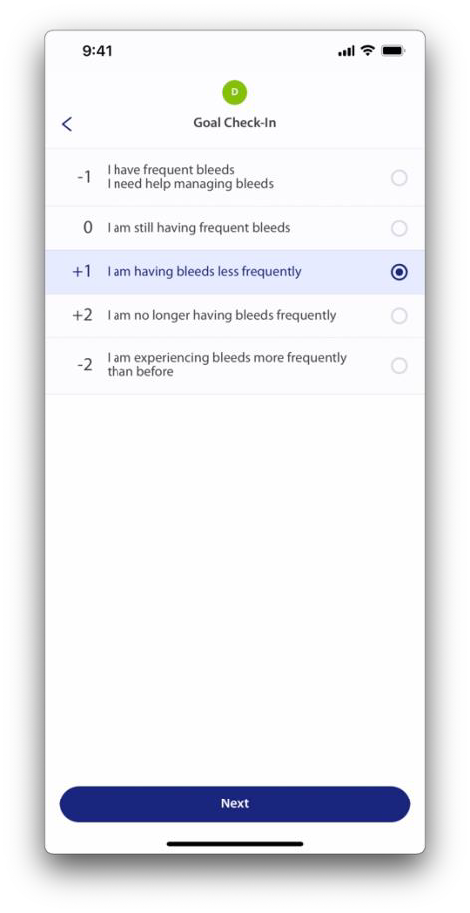 Tap anywhere in the text box to enter an explanation for your attainment level rating.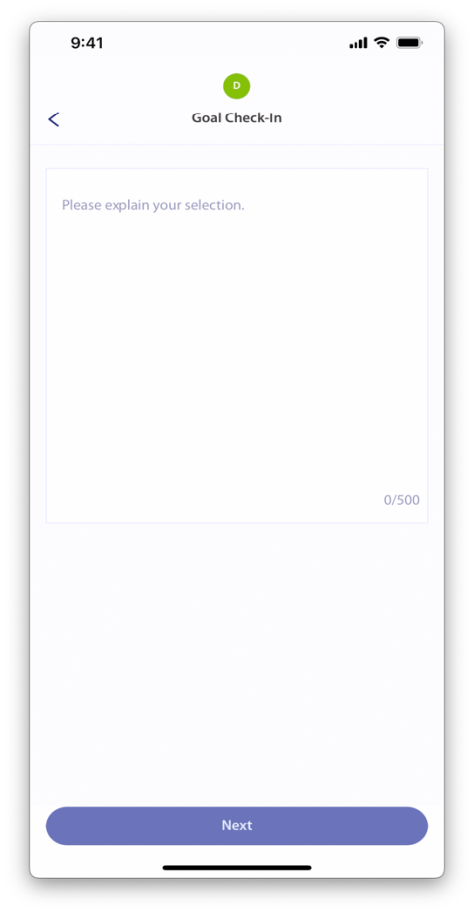 Once you have explained your selection, tap Next.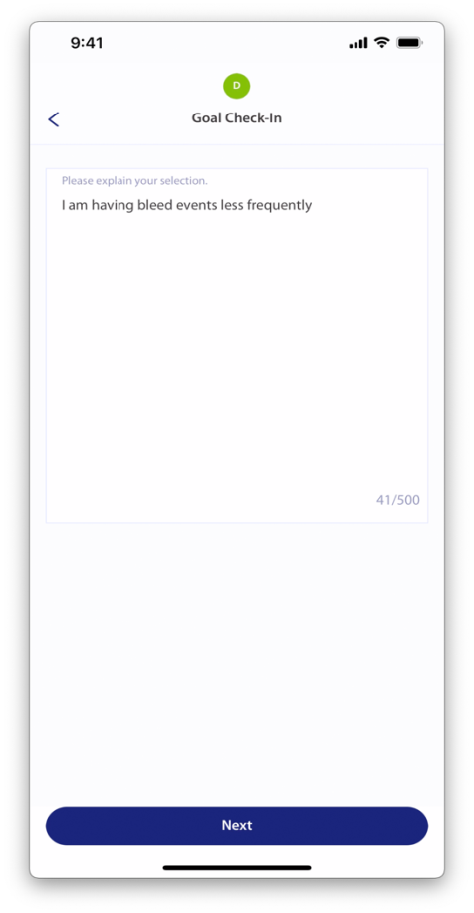 Tap Submit after reviewing your rating and explanation.
Once the Check-in is saved, you will receive a Success! message and be taken back to your Goals page.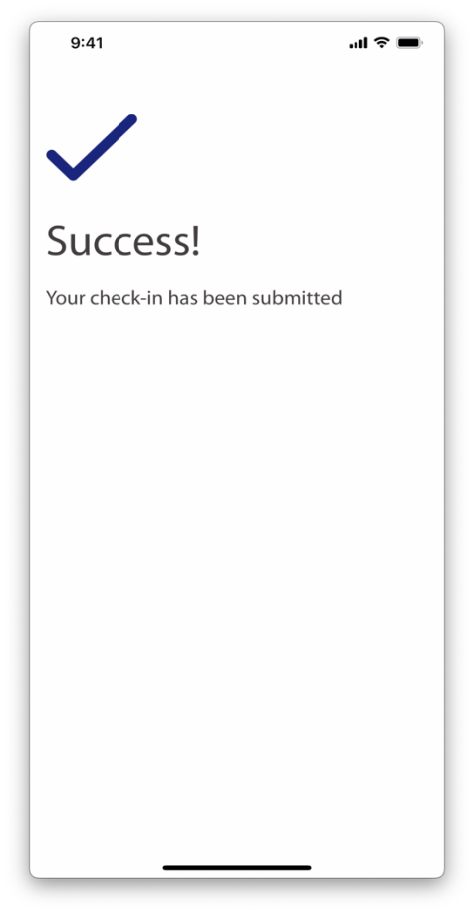 You can tap on the Goal to see a summary of the goal details.